Country Manager, Rebold Intelligence Spain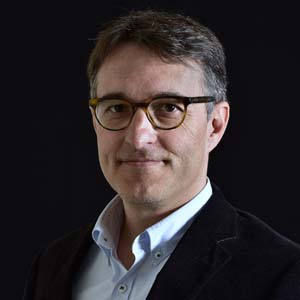 David is the Country Manager for the Intelligence Business Unit at Rebold Spain. He is responsible for the unit's growth through product development and client management (acquisition and retention).
He joined the group when he started working for Acceso in October 2008 and has occupied different positions as Sales Director, Business Development Director and CEO LATAM. Since he started he led the company globalization from only operating in Spain to expand and operate also into Panamá, Perú, México, Colombia, Chile and USA.
David started his career in consultancy in Arthur Andersen (now Deloitte) involved in organizational and strategic projects for clients in Banking, Energy, Telecom and Retail. In 2005 he joined In-Store Media as Sales Director in Spain, and then transferred to Mexico as Country Manager to led, in joint venture with Walmart, the first global initiative for store advertising.
He holds a Degree in Economics and Business Administration by Universidad Autónoma de Barcelona, an MBA from IE Business School and J.L. Kellogg School of Management (Northwestern University), a masters in Digital Marketing by Universidad de Barcelona, and a PDG by IESE Business School.